The New 2021 Ford Mustang Mach-E
UNBRIDLE YOUR DRIVE
Ford Mustang Expands Family
Reserve the 2021 Mustang Mach-E in Oracle, AZ
As the electric vehicle market ramps up competition, Ford has delivered a stunning entry with the 2021 Mustang Mach-E. This Mustang-inspired electric crossover offers next-generation excitement in a package anyone can appreciate. Reserve your Mustang Mach-E at Oracle Ford and be one of the first to own the next-generation of Ford technology.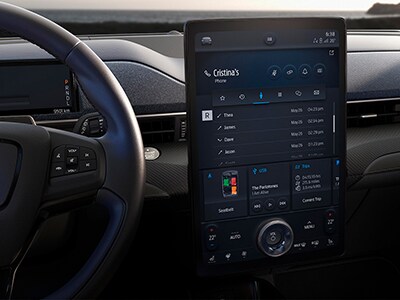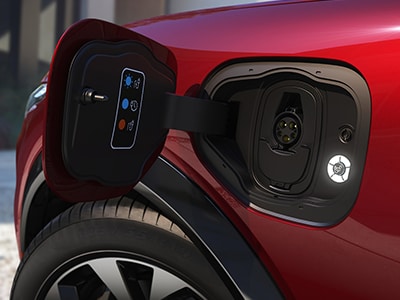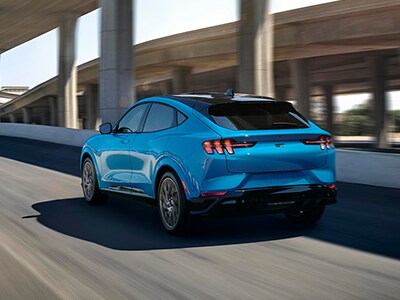 When Will I Get My
Mach-E?
Visit our Tucson area Ford dealership today and begin the reservation process for your new Mustang Mach-E! The first models will begin to deliver in fall of 2020, so you're less than a year away from having an exhilarating electric vehicle that delivers on the promise of Mustang performance.
How to Reserve a Mustang Mach-E
in Oracle, AZ
Visit our dealership and with just a $500 deposit you can reserve your very own 2021 Mustang Mach-E. We'll help you pick your ideal trim level, choose the right color, and select any accessories you may want to add before completing your order. From there, add the financing you'll be using to take one home and you'll be ready for your Mustang Mach-E delivery in late 2020.
Mustang Mach-E Specs
The 2021 Mustang Mach-E will be available with a variety of power units to choose from. You'll have anywhere from 255 horsepower to 332 horsepower with standard models, while the GT edition ups the stakes to 459 horsepower. Both rear-wheel drive and all-wheel drive options will be available so you can truly choose the driving experience that best suits your lifestyle. And with the long-range battery installed, you'll have up to 300 miles to work with before you need to recharge.
Visit Our Dealership Serving Drivers From Tucson and the Greater Pinal County Area
Reserve a Mustang Mach-E in Oracle, AZ when you visit our dealership today! We'll help you find the perfect model, set up your financing, and get you ready to take on the future of Ford performance and engineering.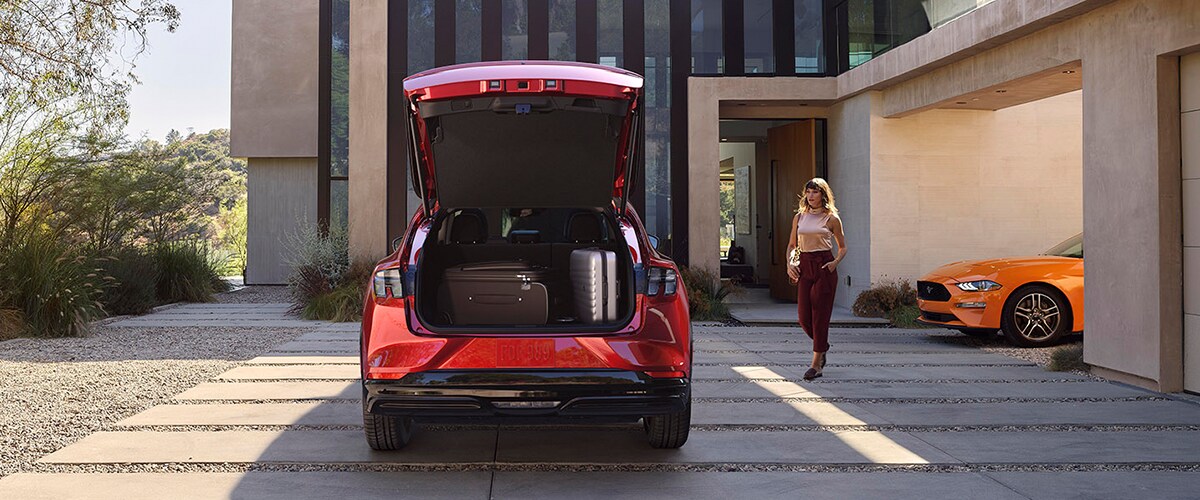 Reserve Now
Hours
Monday

8:00 AM - 6:30 PM

Tuesday

8:00 AM - 6:30 PM

Wednesday

8:00 AM - 6:30 PM

Thursday

8:00 AM - 6:30 PM

Friday

8:00 AM - 6:30 PM

Saturday

9:00 AM - 5:00 PM

Sunday

Closed