Tire Services in Oracle, AZ for Oracle Ford
Ford produces some of the top vehicles on the road. When driving around the greater Tucson area, your vehicle's tires deal with wear and tear over time, and worn tires can lead to issues like bad traction & handling that impact your driving safety. The solution is simple: keep up with a regimen of routine tire maintenance to help ensure you don't run into issues. Let our technicians handle routine tire service. Make sure your wheels and tires are always in great shape.
Tire Rotations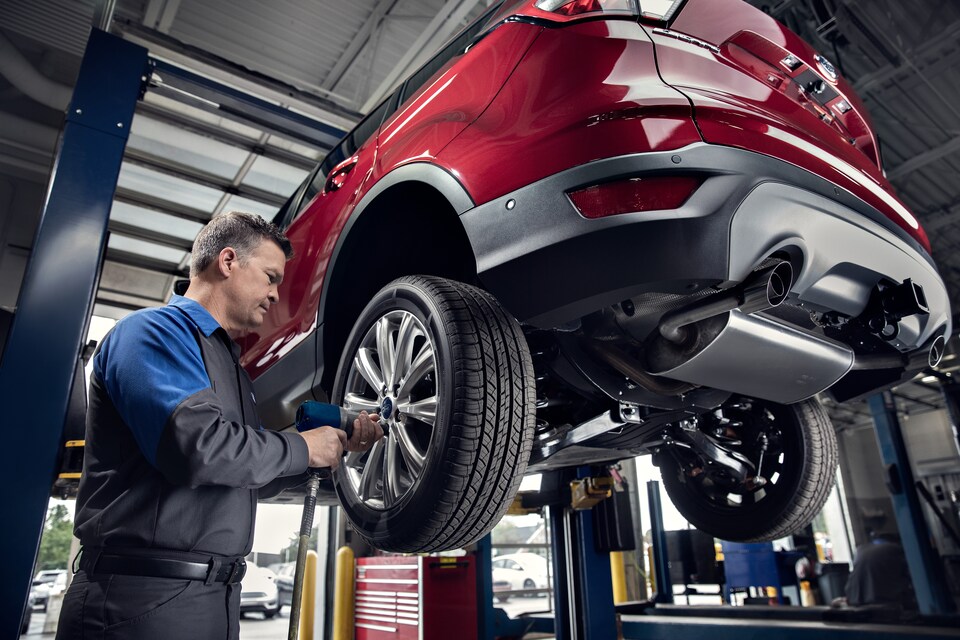 Tire rotations allow an Oracle Ford technician to switch the front and rear tires. Sometimes, tires rotate sideways. Why is this performed? The front and rear tires don't wear out evenly. To avoid uneven wear and eventual premature replacement, rotating the tires makes sense.
Rotating tires do more than slow down tread wear. The service allows a technician to inspect the tires. If there's anything wrong, an inspection should reveal the issue.
Tire rotations serve a valuable purpose, and Ford owners should never overlook getting this service done. Many choose to rotate their Ford's tires during every oil change, which could be a good idea. Check your owner's manual to make sure the job gets done at the right mileage point.
Four Wheel Alignments
Wheels direct tires at precise angles until they don't. Hitting a pothole or the curb could knock a vehicle's wheels out of alignment. Poor alignment causes many performance and control problems, and it also adds to tire wear. Our technicians can measure the angles and restore any misalignment to Ford's original specifications for Tucson drivers.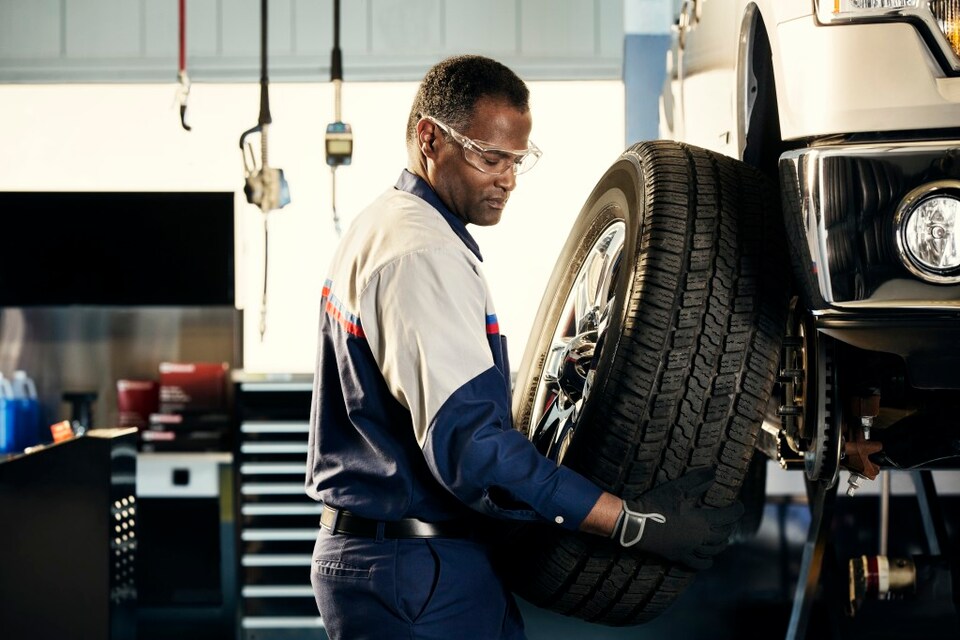 Purchase New Tires
Are your old tires approaching their expiration point? We can help you buy new ones. We can order the specific tires you prefer. Once available, our team can remove the old tires and install and balance the new ones.
Tire Changeover
Switching tires is an option. Perhaps you want to change the current all-season tires to summer ones as the temperature heats up. The service department can assist with choosing different tires and performing the installation.
Schedule a Tire Service Appointment
Call our offices or schedule a service appointment online to arrange a date for your vehicle's next service visit. Your Ford deserves great, well-maintained tires, and Oracle Ford is here to help. Even if you don't drive a Ford, our Oracle, AZ mechanics can perform quality tire services on all makes and models. Contact us today to arrange your service visit!
Make an Inquiry
* Indicates a required field