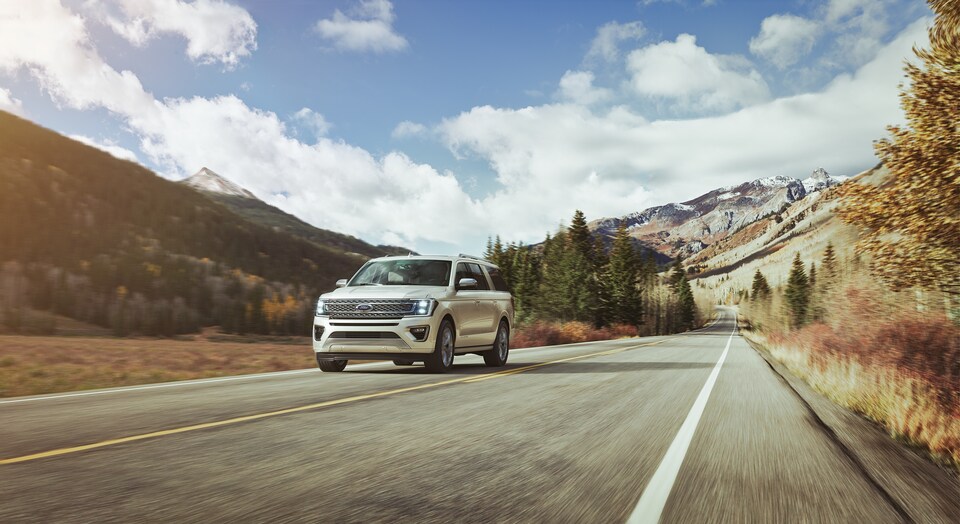 Used Ford Expedition For Sale in Oracle, AZ
Which Used Ford Expedition Will You Choose? Check Out Our Inventory
The Ford Expedition is a large SUV available in four trims. We have provided useful information to help you get an understanding of the different trim levels that might fit your needs in Oracle, AZ. In addition to reviewing these details, you can make arrangements to test drive an Expedition here at Oracle Ford in Oracle, AZ.
Trims on the Ford Expedition
XLT
The XLT is the base model of the Ford Expedition. Unlike some base model vehicles, it has loads of features that make driving around Tucson a delightful experience. This includes interior elements that are focused on making the driver comfortable. There is also technology that enables you to enjoy audio entertainment truly. Without a doubt, the interior is plush. There is also an abundance of safety features.
Limited
The next step up from the XLT is the Limited. In addition to the features in the base model, the Ford Expedition Limited has a more robust list of driver aids and technologies. While driving the Limited model, you'll likely notice that the tech features are of high quality. There's a chance that a used Ford Expedition XLT will have advanced driver aids.
King Ranch
The Ford Expedition King Ranch often gets a lot of attention on Marana streets. That's because it has many of the tech features that drivers want in an SUV. This includes all of the safety elements available in lower levels, plus exterior features that are unique to the Expedition. The interior of the King Ranch trim can best be described as opulent.
Platinum
The Ford Expedition Platinum also has enhancements that aren't available on the base model, most of which are to the interior. There are features that optimize driver comfort and make driving an even more serene experience. Buying a used Expedition Platinum makes sense because you're getting an incredible vehicle at a more affordable price.
Test Drive a Used Ford Expedition Today
If you've been considering a used Ford Expedition for your next vehicle to drive around Pinal County, now is a great time to get behind the wheel of this highly-regarded vehicle. Drivers in Florence and surrounding areas can also test drive used vehicles from other automakers, such as Honda, Ford, Hyundai, and Toyota.
Make an Inquiry
Hours
Monday

8am-6:30pm

Tuesday

8am-6:30pm

Wednesday

8am-6:30pm

Thursday

8am-6:30pm

Friday

8am-6:30pm

Saturday

9am-5pm

Sunday

Closed
Directions
Get Directions